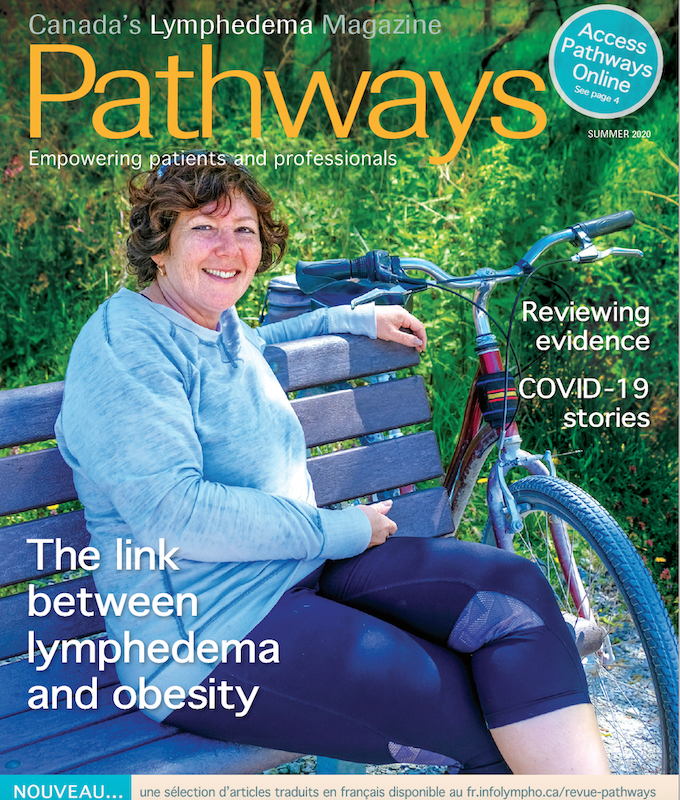 Special COVID related articles.
The Canadian Lymphedema Framework is providing one-time complimentary online access to the Summer 2020 issue of Pathways lymphedema magazine, as a way of giving back to the lymphedema community during this COVID pandemic. We hope that it provides helpful information and a feeling of connection during this isolating time.

The Summer issue of Pathways has been tailored to readers who are seeking more information about the virus and how it might affect their own lives. For your complimentary online issue of Pathways magazine, click here.