Already a Subscriber? READ ONLINE NOW
Pathways is an official publication of the Canadian Lymphedema Framework (CLF). It is Canada's only lymphedema magazine and addresses the need for lymphedema awareness and education among patients, those at risk, and health professionals.
Contributors to Pathways include a collection of dedicated opinion experts in the field of lymphedema who help advance topics that address the critical issue of lymphedema care.
The magazine is not a newsletter, it does not focus on association work or advocacy or awareness initiatives. Pathways is also not a peer-reviewed or clinically targeted medical journal, but rather, a communication tool, that addresses both healthcare professionals and patients.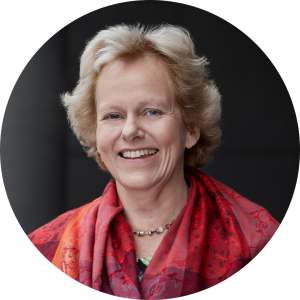 Congratulations from the ILF
"I offer my congratulations to the Canadian Lymphedema Framework for launching this important tool for education and awareness of lymphedema in Canada.
The CLF has set an important example of how a new lymphedema framework can work with existing lymphedema patient and clinical organizations to unite in one voice for furthering lymphedema care in Canada."
– Christine Moffatt, PhD, Chair of the International Lymphedema Framework
Quotes from our Provincial Partners
"Pathways has been the educational tool that has enabled us to reach out to a wider readership and to quickly and efficiently share local and world-wide lymphedema news with health professionals, government officials, media and patients across Quebec. The support we receive, being part of this phenomenal extended team across the country is highly motivational."
– Lymphedema Association of Quebec
"As a healthcare professional, treating patients with lymphedema, having access to Pathways has enabled me to learn from its wonderful information. This translated into improving my practice and positive outcomes for my patients. The magazine helps me explain to patients that they are not alone."
– Atlantic Clinical Lymphedema Network
"Pathways elevated the visibility of our organization and lent more credibility since we are now seen as part of a larger collaboration. It has increased our ability to help more individuals to lead healthy and hopeful lives with lymphedema. It also created more opportunities for exchange with other organizations across Canada to share experiences, successes and provide support to each other."
– BC Lymphedema Association
"With the very first magazine, I already learned something new – so just imagine what all the people who thought they were alone with lymphedema felt when they opened up Pathways for the first time. Education and awareness motivates patients to advocate for the help they need."
– Alberta Lymphedema Association
"At the time our Canada wide conference calls started, Manitoba did not have an association. Collaborating with other dedicated provincial representatives was the encouragement and support needed to get Manitoba's association off the ground. I am proud to be a part of this movement in Canada of creating lymphedema awareness and providing a very professional, evidence-based publication."
– Lymphedema Association of Manitoba
Collaboration
Learn more about the process of how the Canadian Lymphedema Framework and the Canadian provincial lymphedema associations collaborated on this important educational initiative.
ISSN 1929-1418
Printed in Canada
Industry Partnerships
The Canadian Lymphedema Framework (CLF) wishes to thank key industry partners for their financial support in making this magazine a reality.
---
We acknowledge the support of the Government of Canada.